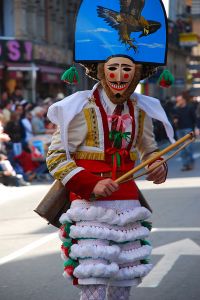 One must dress appropriately in order to impress upon the other person. Clothes reflect one's personality. They can tell what kind of a person one is. Naturally, one must wear clothes that suit them. Clothes have to be worn according to occasions. One has to dress appropriately.
A well dressed person is much appreciated in society. Many well known personalities, particularly politicians and actors are admired for their dress sense. The rich spend a lot of money on buying the best clothes in town. Many go in for designer clothes, which are very expensive.
Why choice of dress is important?
No doubt, one likes to wear clothes of one's choice, but at times one has to wear according to the demands of a given situation. Those who are working are required to wear certain types of attire. For example, nurses wear uniforms, and so do policemen and women. They cannot wear what they like while on official work. Of course, when off duty they can dress as they please.
In offices, one has to dress well. A pleasing personality is essential and clothes also enhance ones' appearance. One has to look neat and tidy. Good grooming is essential. Even on the political scene, senior political personalities must have a dress sense. Their clothes must be formal during official engagements. When they are in a relaxed mood that is on a holiday they can dress up casually.
Individual countries have their own national dress. The Africans wear their traditional dress on special occasions. In India, women in high position wear saris. In Pakistan as well as women in politics wear either salwar kameez or saris. Men, of course, wear pants, which is of course a western attire.
How to cultivate dress sense?
Grooming institutes are there which can guide a person as to how they must dress. Many people watch their favorite actor and dress accordingly. Films help one develop dress sense. Fashion magazines also give out much information on how to dress. Fashion shows also highlight various ensembles. One can learn about color choices from these shows.
One must spend some time and purchase clothes that enhance their personality. Sometimes you may have to spend more to have a good wardrobe as your public appearances may demand so. Casual wear also has to suit your personality.
Clothes make a lot of difference as to how you look. Even an ordinary looking person can come across attractive if his or her choice of clothes is appropriate. On the other hand, a good looking person may not look all that good in case his or her choice of clothes is not up to the mark. One must wear clothes that make him or her look good.