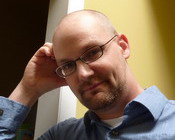 An interview with Checkfront Inc founder Jason Morehouse.
Paggu: Tell us more about Checkfront Inc and its Services.
Jason: Checkfront assists schedule based businesses in better handling their operations, centralize administration, sell and market their services online. The cloud based booking application provides a centralized business management tool, while offering self-service bookings from a merchants own website.
Paggu: What is Checkfront USP compared to other online booking management system?
Jason: At lot of our customers are coming to us from offline software. Pen, paper, legacy desktop software, spreadsheets and so on. Those coming from existing booking systems are often doing so because a lack of functionality. Many booking websites take care of facilitating the booking, but fall flat when it comes to other critical functionality such as conversion analytic, customer tracking, reporting etc.
Paggu: Could you give us an idea about the market size of online booking management systems and Checkfront Inc Position?
Jason: Currently the bulk of our customers are small to medium size businesses in the hospitality, activity or tour industry. This is a huge and under-serviced market. In the US alone the actively sector accounts for around 28 billion in bookings a year, most of them still done offline.
The barrier to entry for many of these businesses has been time and money. The training and costs associated to moving to a traditional, usually off-line system have been large, and out of proportion.
Paggu: What are some of the interesting trends you observe in this industry?
Jason: We've been amazed at the wide spectrum of companies using our software worldwide. To bouncy castle rentals in Russia, Pirate boat tours in Baltimore, remote vacation retreats in Australia, and food tours in Vancouver, we've met some great business owners and entrepreneurs.
Paggu: How are you building trust?
Jason: Our customers have defined our product and service since our earliest beta. Open communication and feedback — no matter how critical — is essential to our business model. When customers make suggestions, and see them become reality, they know their input matters.
Paggu: What inspired you to start Checkfront Inc?
Jason: There was some frustration we encountered when trying to book services with small businesses, often via an e-mail form, phone. We saw an opportunity in the space as other cloud and e-business platforms began wide adoption (Google Docs, Sales force etc).
Paggu: What are the major challenges you faced?
Jason: With small businesses making up the bulk of our customer base, we need to keep the platform affordable. In doing so, this has force us to stay relatively lean. When our traffic and sign-ups spike (as they are now), scaling quickly to meet the demand is always a challenge.
Paggu: What are your goals for the next 2 years?
Jason: We're going to keep our head down, and keep doing what we have been. Continuing an open dialog with our customers, and further the platform based on their business needs.
Website: Checkfront Inc
Founder: Jason Morehouse – Victoria, BC