When developing a business,there are several factors to consider:
What your budget is?
What service or product you're offering?
What your business model will be like?
But here's the thing:
None of this is as important as finding your target market.
Determining your target market is what your business will rely on, after all, and on how successfully you place and sell your product with your target customers.
Knowing who your target customer is can truly make or break your business.
However, once you've finished your market research, your work is far from done – you've yet to find your prospects and reach out to them.
That's when you start to wonder:
How do I reach my perfect customer?
What tools do I use in that process?
How do I offer value in an efficient, actionable way?
Lead generation is a complex process and there are several ways to go about it.
In my own personal experience, the most cost-effective and efficient method of generating leads is cold emailing. By reaching out to prospects via email, you can easily pitch your product and understand more about your prospect's needs and how you can meet them.
It's always best to test and sample multiple tools in order to find the one that yields the best and most accurate results for you. The tools I opt for, naturally, are our in-house tools.
Trying to describe Etools.io is a bit like being asked to look into the mirror and describe yourself to a potential love interest – you're too close to see yourself objectively, but you don't want to share your flaws either.
I'll try to be as objective as I can about the performance of our tool and that will be just one part of the story.
The good news is:
You don't have to take my word for it – try Etools yourself and see if they can give you the results you need.
And if it's emails you're looking for…my best bet is that they will.
But before you start, check out this list that will answer the most important question: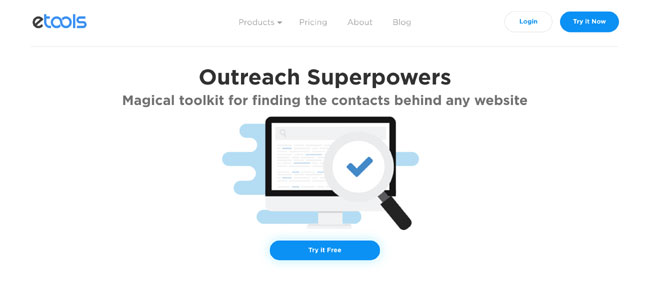 What does Etools do?
Simply put, it is a software that allows you to find emails by searching a certain domain. The process is pretty straightforward – you enter a domain into our Email Revealer, and it generates all the emails associated with that domain.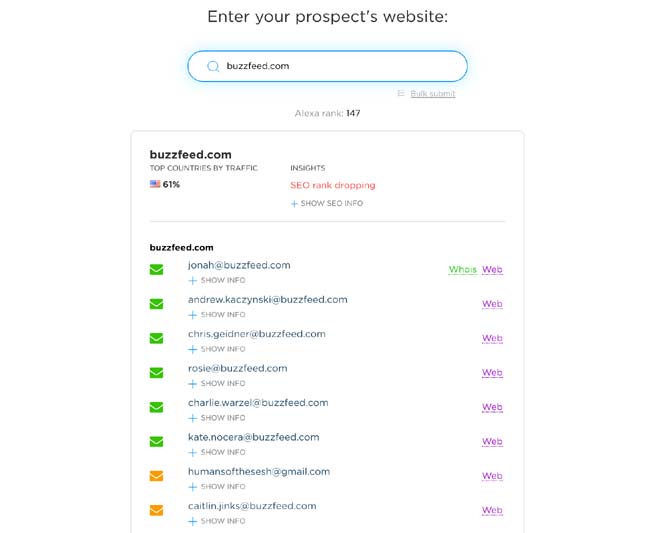 How can I know which email is in use?
A sweet additional feature is that the system classifies and color codes the emails for you, thus letting you know which email addresses are the most active ones. This helps to prevent bounced emails – and you want to avoid bounces like the plague.
Can I verify emails before I send them?
Additionally, helping you stay in inboxes and out of spam is our Gmail integration feature, which verifies emails directly from your Gmail account. It's also fun to watch the little circle spin and show whether the email is valid or not – like a little magic eight balls.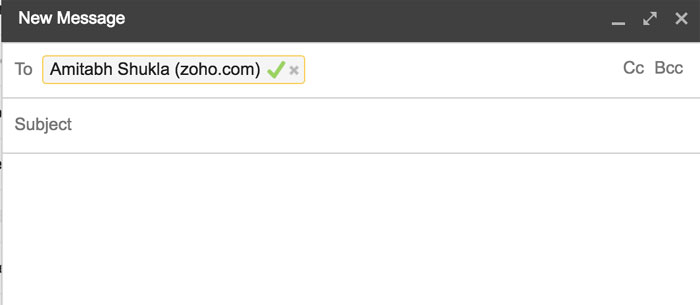 What makes you so special?
Though all the tools in this niche have their perks and cool features, what sets Etools apart is the quality and scope of sources our software searches for emails. Most other tools use a limited number of sources and rely heavily on Whois.
We don't just use current and historic Whois records, as from the tests we've made, at least 45% of Whois data is either blocked or incorrect.
Email Revealer crawls the internet using a wider scope of sources such as social media pages, other webpages affiliated with the queried domain, scraping the live version of the domain, and much more.
Additionally, the results will show you data such as SEO insight, top countries by traffic, the website's Alexa rank and similar sites to the queried domain.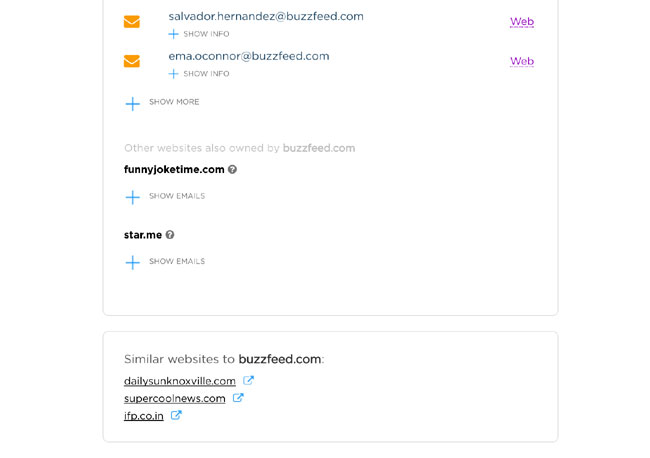 What else ya got?
Often, when prospecting, you'll need to look up a lot more than just one domain – building your own email list means you'll need to find domain contact information in double (or triple!) numbers.
Etools automates and simplifies this process by allowing you to look up emails for as many as 500 domains at once.


The Bulk feature comes in handy when collecting emails from various sources because it lists all the contact emails it could find for each domain. It also assigns them points – making sure the most active and relevant emails are given a top ranking.
How much do I owe for this pleasure?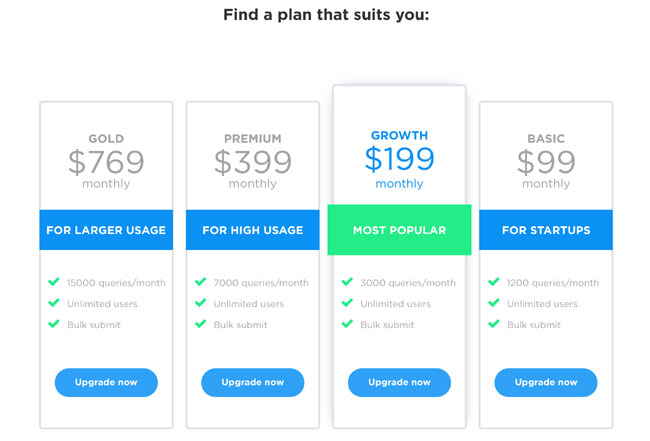 Etools has several pricing plans to choose from, depending on how many queries a month you would be doing, starting at 99$ a month for the basic plan. Each plan features an unlimited number of users per team, which makes it easy for your team to use the tools under one account.
Now what
Now…I'm concluding this article by inviting you to leave your own view of the product and how it has (or hasn't?) been helpful for you. Would love to hear your thoughts and questions – so keep 'em coming!
About Author: Nevena Todorovic
Nevena is business development manager at Etools – a toolkit that lets you find the exact contact details of any business