Posted by Amitabh Shukla on October 13, 2009 in Free Wordpress Themes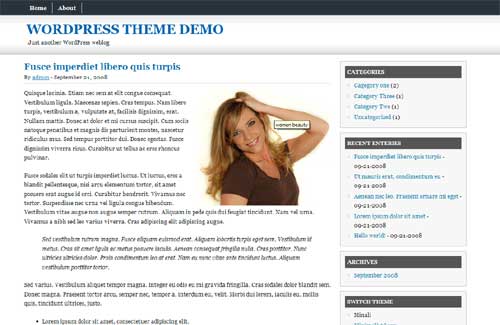 Here is theme number 2 for this month – Minali – 2 Column Widget ready Simple WordPress Theme. As the name suggests, this theme has 2 columns and:
Widget ready
Page Navigation Support (latest WP Page Numbers plugin)
Comment Navigation
Threaded Comments
Minimum use of images
Drop down navigation (on the top for pages)
Related Posts
Posted by Amitabh Shukla on October 12, 2009 in Jobs and Career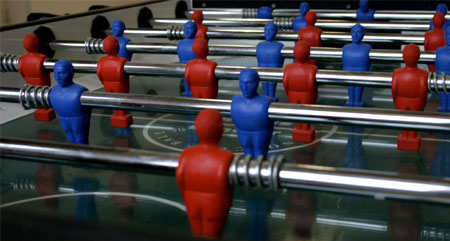 A profession can be challenging if we are well equipped to take up the challenge. We all like to excel in what we do. Our performance level must be at its best for substantial results. Is this an easy task? Certainly not. Why so? Obviously, we need to have requisite skills to perform well. A person who is not well equipped in skills will turn out to be poor performer.
A prospective employer always would prefer an employee who is well qualified and possesses the necessary skills to perform the job well. Apart from having an academic qualification it is also necessary to have the required skills for the job on hand.
Why skills should be updated?
It is essential to update one's skills as the technology is constantly changing and one has to perform innumerable tasks on a modernized scale. Several companies impart regular training to their employees to ensure that they know the latest work techniques.
Even in Government held posts, employees undergo regular training on and off in order to become aware of the latest work operations. The employee should not lag behind in this competitive world due to lack of latest skill know-how.
Why skills are important?
The job market is thoroughly professional. Most professions require certain skills. The desk oriented jobs are not so popular. Those who are career minded would like to acquire certain specialized skills in order to earn well and also excel. A mere engineering degree is not sufficient these days. Many students also prefer to do their MBA. They want to specialize further so that their earning capacity increases.
A nurse for instance has specialized skills. Only she can perform the job. Similarly, doctors are also trained. Only they with their special knowledge and skills can perform a complicated operation. A layman cannot handle such a job.
With growing modernization and a specialized job market skills are very essential. At school level it self children are now becoming aware of the requirements of the ever changing job market.
Related Posts
Posted by Amitabh Shukla on October 11, 2009 in Personality Development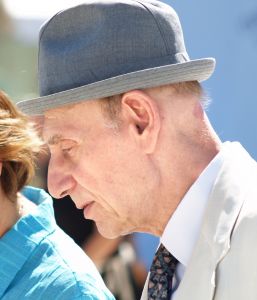 Politeness helps us to communicate better. In today's modern world, much interaction take place at both personal and professional level. One has to deal with all kinds of people of different temperaments. A person who can get along well with others is successful in life. For this one has to be polite.
What is Politeness?
Maintaining proper etiquette and speaking properly to a person without offending him or her is politeness. One must not be rude or offensive. One must use proper words to convey something. Foul language can put off a person. Also one has to be choosy about words while conveying something. Whatever has to be conveyed has to be conveyed in a subtle manner.
Why be Polite?
Dealing with people is not easy. Business deals, personal interactions, workplace intermingling all require certain conversational skills. One has to get along with the other person. Team work maybe required at times. A manager has to deal with his or her staff. All these communication forms require a person to be polite. Rudeness can make business deals difficult to settle, or even at personal level one may face rough weather if one offends the other person.
World over much business, trade transactions and diplomatic ties are carried out. Such dealings require a person to be polite and courteous to get the work done. If one is polite one can build up friendly ties.
Consequences of Politeness
One is more popular.
People are friendlier towards you.
Business transactions can be settled more easily.
One develops an attractive personality.
One is more likable.
Less chances of developing enemies.
Politeness indeed pays off in many ways. Others are impressed by the manner you conduct yourself. They reach out to you. You can communicate better. Differences can be settled easily. There are several institutes which train a person in how to be polite.
Related Posts
Posted by Amitabh Shukla on October 8, 2009 in World Economy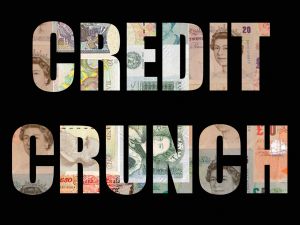 The global economy is just recovering from recession. It was a tough year indeed. Many lost their jobs and were virtually thrown on the streets. Those who had mortgaged their houses had lost their homes. They had no money to pay up the loans. Several people had to survive on unemployment benefits in the US which is very meager. World over the scenario was the same.
What has recession meant to all of us?
Recession has, no doubt, taught us all to understand and appreciate hardships that many millions all over the world face otherwise. It was easy for most people prior to the recession. They had the money to buy luxury goods and lead comfortable life. Perhaps they never visualized that they would have to count their pennies.
For many people in the underdeveloped and developing world recession perhaps did not mean a thing as they always lived in abject poverty. It is mostly the developed countries like the US were hit very hard. Of course what happens in the US economy does have its impact on the world economy. Even in India, times were tough. Many were thrown out of their jobs. There was slump in the market as the purchasing power of the people came down.
Victims of recession suffered from depression and some even committed suicide as they were unable to face the financial crisis in their lives.
What has recession taught us?
It is quite obvious that people need now need to be careful with their spending habits. They should not take things for granted. Simplicity should be given preference. Consumerism is definitely unpredictable in case the economy goes awry.
Consumers yet will continue to behave as they are. Once the economy improves and their purchasing power also improves they will start spending again. People tend to forget past experiences and feel that it was only a bad phase.
Can recession occur again?
Undoubtedly this is a phenomenon that world at times experiences. When it strikes we do not know but it does strike. The lucky ones survive it and those who are unlucky bear the brunt.
By beginning of next year it is hoped that the world economy scenario will change. Slowly, recession will be forgotten and those looking out for employment will be able to fetch a good and decent job for themselves. Memories will remain.
Related Posts
Posted by Amitabh Shukla on October 4, 2009 in Free Wordpress Themes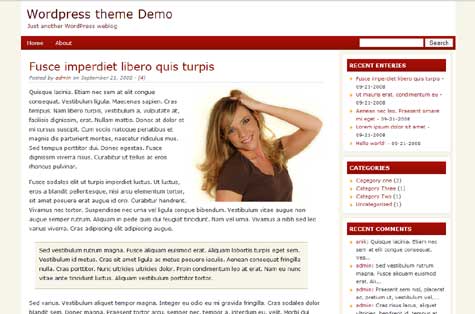 After a long long time I am launching a new theme. This theme is inline with my last theme Minimalist Love but with more advanced looks and features.
The primary features of this theme are:
The theme has Comment Navigation (if your blog has large number of comments) and supports Threaded Comments.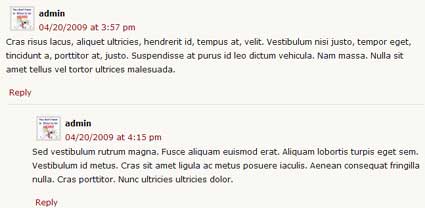 This theme is widget ready and support tags.
Minimum use of images. You could call it a minimalist design.
Very neat and clean readable part.
Page Navigation Support: You have to download and install the latest WP Page Numbers plugin. This is not necessary and the theme would work without the plugin too but I would recommend the use of plugin.

Author Box:

Feel free to get back to me if you have any problem in using this theme.
Related Posts
Posted by Amitabh Shukla on October 3, 2009 in Entrepreneurship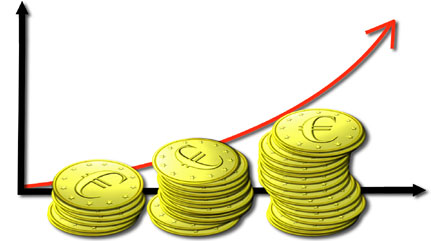 Investment plays an important role in business. The entrepreneur has to invest money in order to generate products and thus gain profits. Investments play a vital role in business. Without investments, there is no business.
A businessman or woman usually borrows money from the bank and invests in order to produce products. There is a gestation period when the investment is made and when profits actually pour in. The businessman is taking heavy risk as a lot of money is at stake. He or she is taking a calculated risk and hopes for the best. Merely hoping for the best does not suffice. The entrepreneur has to have a acumen to do the business and take on risks. He or she should be sure of the investments they make. They must not face losses and end up with a business venture that is a total failure.
What is business acumen?
A businessman or woman should be sharp enough to know what to invest and what not to invest. He or she must also know where to invest and how to invest. The money invested should fetch returns in terms of profits, otherwise the whole effort will go waste. After all a lot of money is being invested. Mostly, they have been borrowed and the businessman or woman has to pay it back with interest. Naturally, unless and until he or she makes profit he or she will find it difficult to pay it back.
Why business acumen is essential?
Any individual cannot think of doing business. Only a person who is able to understand the nuances of the market and is able to take risks can undertake business. One must have knack for business. He or she should be able to understand what business is all about, how to face competitors and also how to get maximum returns from the investments made.
The world of business is full of sharks. Everybody is out to get the other person. There is no place for emotions or taking it easy. A person should be full of confidence to find his or her way in this cut-throat competitive world of business.
Business is well paying if it is a successful venture, unlike job which is provides you with limited income. Risks are greater in business. In case of financial loss, one can get completed wiped out. Yet, many like to take on such risks and carry out business as they enjoy it.
Related Posts
Posted by Amitabh Shukla on October 2, 2009 in Technology
I am sure Alexa is not the most appropriate tool to do this type of analysis. However, their results are fairly accurate when you consider ratings of top 100 websites and that too if they are in the similar domain.
I tried to compare orkut, facebook, twitter and aging myspace.com ratings for last 2 years. Here are the findings: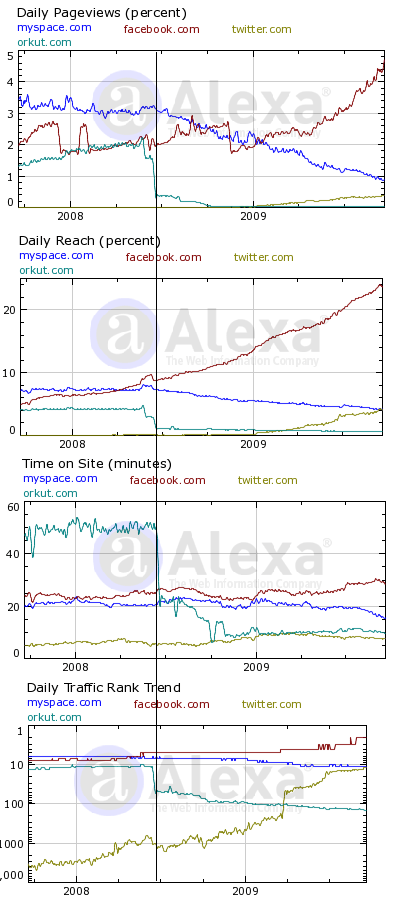 2008 was turning point for social networking websites. The process for fall of 2 giants (myspace and orkut) and the rise of two (facebook & twitter) started somewhere in the mid of 2008 which is very evident on the Alexa graph above.
Why Myspace.com is dying?
Myspace is only for Teens:
Myspace is not only restricted for teens but they are primarily geared towards teenage audience. The personal pages at myspace are way too loud, colors very bright, background images used are too big, audio and video too heavy and everything which same people (who created them) would not like once they grow. The users of myspace primarily consist of MTV lovers, teens, school kids etc.
Myspace was sleeping while Facebook was gaining ground:
In the web2.0 era, the company which innovates regularly and is most responsive to change wins. In terms of change and innovation myspace was sleeping throughout 2008. Facebook on the other hand was constantly innovating, changing its interface, introducing applications and other innovative features to appeal and reach larger audience. After they (myspace) realized, it was too late and they started replicating the popular facebook features which was again not taken nicely by its teen audience.
Criminal activity at Myspace further tarnished its image:
There was lot of news about myspace for lots of child predator cases. Myspace tried to remove registered sex offenders and took lot of further cleanup actions but its image among parents took a nosedive by then and a big dent was made.
Spam Filters:
Myspace spam filters were very weak and nothing was done to strengthen it up. The way spam messages had free way annoyed lot of its users.
Tastes of people for social media is changing:
I signed up for twitter in 2007 but never used it as I could not find how it could help me in anything. I thought myspace blogs were cool but things have changed in last 2-3 years. Now I like fast messages more, then long-style communication of myspace blogs.
Related Posts
Posted by Amitabh Shukla on October 2, 2009 in Jobs and Career

Parents in the present times have a major role to play in helping their child decide his or her future career. No doubt, the child has to make his or her own decisions, but timely guidance and mature advice helps them to take on a course of action that would brighten up their future prospects.
Why parent's advice is required?
Children are often confused as to what they should do. Of course, peer pressure often makes them decide upon a particular career. Yet they need some mature advice as to what is the right course of action. Most young people these days do not like their parents to interfere in their decision-making, yet they do not mind what they have to say about a given situation.
Parental opinion helps them to sort out their confusion. Of course, they are unable to decide which career to choose. Here parents are able to sort out the confusion in their minds by informing them about the positive and negative aspects of a particular career.
Children are always apprehensive about the future- what their life will be if they choose a particular career goal path. Will they enjoy prosperity? Will they face failure? Parents have to show much concern to their worries and try to explain to them that whatever they choose would be for their own good as the decision is their own.
Do children dislike parental interference in career matters?
Despite children wanting their parents to guide them, yet they would like to take their own decisions. They generally do not like to be told what to do. They do seek advice, but the final decision is theirs. They like to be independent of their parents.
In some countries, particularly in the East, parents do a play role in the decision-making process of their children. But in the West, children despise too much parental interference. Nowadays, even in the East, modern cultural trends are curtailing parental involvement in the affairs of their children.
Children do need the support and mature advice of their parents, but yet they hesitate to allow them decide what career they should pursue. They like to undertake something they feel that suits them best. Parental help maybe required to clear up confusion, but only to that extent. Final decision the child makes.
Related Posts
Posted by Amitabh Shukla on October 1, 2009 in Website Reviews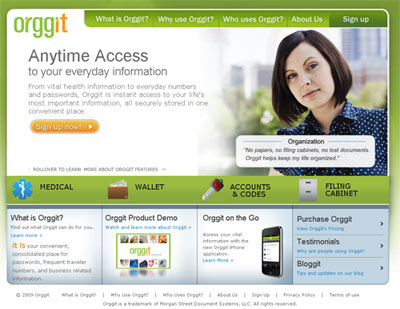 Orggit provides instant access to your life's most important information.
Orggit is a comprehensive personal document management solution. Divided into four distinct sections (Wallet, Medical, Accounts and Codes, Filing Cabinet), Orggit allows users to have a place to securely store all of their life's most important information, with access to it anytime they have internet connection. Orggit also have an iPhone application that makes accessing this information even easier when the user is not near a computer.
Why this startup is unique?: Orggit is unique because of their comprehensive solution. Many document management products out there right now only allow you to store one aspect (i.e. only medical, passwords, wallet information). Orggit, however, allows you to store ALL your information in one secure place.
Founder: Thania Panopoulos (CEO) is a marketing and sales executive with experience in the financial services, technology and retail industries, holds a BA from Boston College and an MBA from the J.L. Kellogg Graduate School of Management at Northwestern University.
URL: www.orggit.com
Related Posts
Posted by Amitabh Shukla on September 29, 2009 in Getting into Roots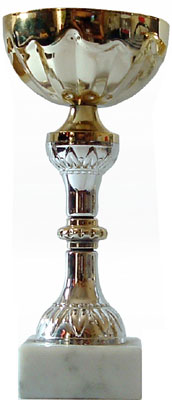 We all want to win. Whether it be a game or at work place we work hard in order to defeat others and thus be winner. The urge to win makes us strive harder than usual. Not all win, but some do, perhaps the will and determination to win makes it easier to reach the set targets and goals.
Reaching the finish line is tough. It requires much effort. The desire and will to attain heights needs to be there. One must feel a winner.
But the question that arises is why win?
The motive behind winning
Being a winner makes one feel good. He or she is on the top of the world. Whatever one undertakes, one would like to excel in it. No one wants to lag behind. To win over others makes one feel triumphant and victorious.
If one loses out then demoralization sets in. In case, one wins then one's confidence levels go up. One feels more energetic to do things. In fact, one feels like taking on more challenges in life as one feels that one can be a winner.
Benefits of being a winner
More self-confidence.
Enhances the desire to complete a task on hand.
Willing to face competition.
Proud of one's achievements.
Better self-esteem.
More acceptances in society.
Appreciation from peer group.
Role model for others.
Builds up confidence to take on further challenges.
A competitor would like to win. Whatever challenges he or she takes on one must be complete it successfully.
Related Posts