The meanings that a dictionary would provide for the word interview are – a conference(usually with someone important), the questioning of a person(a conversation in which information is elicited) or discuss formally with somebody for the purpose of an evaluation.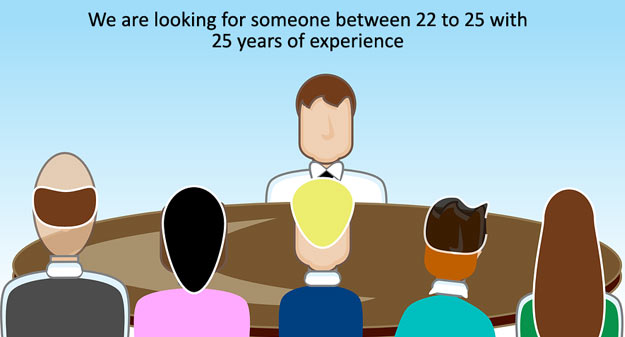 Job Interview: A job interview is a procedure wherein a potential employee is assessed by a prospective employer.
Based on the assessment the employer would conclude if the applicant is eligible for a job in their firm, company or organization.
The Concept of a Job Interview
The ultimate decision of you being hired by a company is determined by a job interview.
Getting yourself a chance for an interview with an organization is completely based on the Resume and the covering letter that you send beforehand to the company
Based on the RESUME the organization would short-list a few candidates for a job interview
Thus, evaluation of your Resume is followed by a job interview following which you either are offered or rejected a job
Interview is the most important measure using which an organization decides and zeroes in on their potential prospective employees
The Process: A standard job interview would consist of the job seeker and a panel of either one to three persons from the employer's side.
The potential section supervisor of the future employee is also part of the panel usually
Larger organisations would also tend to have a specialist human resource channel who would be part of the interviewing team as well
The process of an interview varies from organisation to organisation. There might just a single interviewing session within which you will be assessed or larger companies usually have a multi-level assessment
You need to progress through each level to be able to secure a job
Job interviews can last anywhere between 15 minutes to two hours. There have been instances where interview sessions have lasted a day
A traditional interview has the team from the employer's side asking the the applicant the bulk of the questions. The possibilities of the questions asked are endless
The questions may be pertinent to your qualification, previous work experiences,your work patterns, personality and various other coefficients related to the job. You might also be tested with your aptitude at a few places
For instance one of the most commonly asked questions at an interview would be "Describe yourself". The next questions that tend to follow would be derived by the interviewing panel from your possible reply
Types of Interviews
The evaluation of an applicant is done using various types of interviews that will be discussed in detail –
Behavioural Interview
This is the most common type of interview that a candidate is destined to face in the modern workplaces.
A behavioural interview is often called a competency-based interview
In this type, the idea is that the applicant's work history would determine his future work pattern and competence
Behaviour of the candidate at his previous workplaces is a major deciding factor in this type of interview
Panel Interview
This form of interview is also one of the most common forms that can be encountered.
Like the name suggests you have a panel of members from various departments of the organisation that interview in succession or shoot questions at you in random
The main intention of this type is to test your skill in various fields and also to see how you handle pressure situations
Stress Interview
Stress interview is an unconventional type and this type of interview is directed more at the candidate's stress levels.
The candidate has to either face a single/multiple interviewers who direct questions at the candidate's psyche
The prime objective of this interview is to see how a candidate would react in a pressure situation and how good is he at handling multiple tasks and managing conflicts
Technical Interview
Technical interview is more content oriented and here you are tested in your core skills and specialization.
This could either be a written format or a computer module that would assess your problem solving ability.
Telephonic Interview
This interview is usually conducted when a candidate is residing at an unreachable distance to the employer.
Telephonic interviews are helpful in saving time, money and the number of candidates that are to be interviewed.
The possible potential of a candidate comes down to an interview no matter what field you are from. It doesn't matter what degree you are holding onto or the percentage of marks obtained.
Today's competitive world need dynamic employees and a bad hiring choice would prove disastrous for a company. Interviews help filter the potential employees.