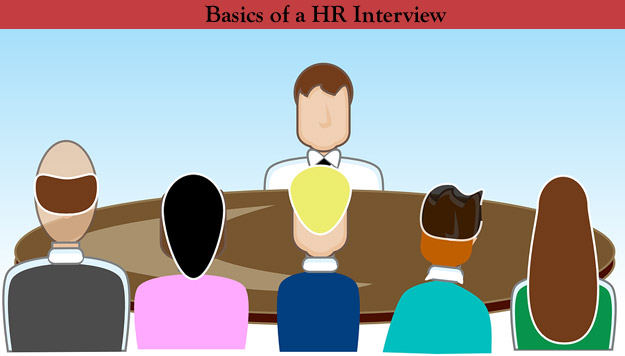 Most people who make it past the technical rounds often are rejected in the HR rounds. The other way round before an interviewee can get to his/her hiring manager they often have to face the wrath of the HR manager. A HR interview must be given paramount importance along with the other technical rounds of interview. Lots of candidates lack this attitude and think to make their way around, but more often than not are left dejected.
Basics of a HR Interview:
It is important to first understand what differentiates an interview by the hiring manager and the HR manager. A HR is a representative of the company who would be judging the abilities of a candidate in terms of suitability.
Let us look at a few basic points to keep in mind before an interview by the HR.
The HR has the power to stop a candidate from being hired. In most companies, the final nod has to be given by the HR in order to select a candidate. At least these people have the major say in deciding the candidature. Despite the efforts of a hiring manager, a candidate may still be rejected.
A candidate's suitability for the company is assessed by the HR. The point to keep in mind is that a potential employee is a company's investment. These managers thus have a duty to tell the company who to invest in, thus making their say the most coveted.
A candidate has to understand the emphasis that a HR has in the final say. Most managers when they zero in on a particular candidate can influence the hiring managers to get them hired. There is no bias but a particular candidate's suitability would just impress The HR personnel so much that the job would be a guarantee.
Never underestimate the HR interviewer. Most candidates tend to presume that the interviewer would be unaware of many things. But, this is a tough call to make as no one is surely aware of the interviewer's calibre. It is important to understand that they are well qualified and experienced to be dealing with potential candidates.
Facing a HR Interview

Many applicants who come out in flying colors in other technical aspects of an interview often stutter or fail in the last and the most potential interview round. Most applicants who feel they have their hands around the job after a technical round lose out in a HR round due to the inability to tackle HR questions. It is important to be prepared for such questions before hand.
It is important to understand the importance of the human resource round in an interview. This is the round which reflects your personality and gives the interviewer a chance to understand and identify what kind of input you would be giving as an employee. Let us look at a few do's and dont's during this particular round.
It is important to face and reply with an honesty during the interview. Remember there is no right or wrong answer, but only an honest answer.
Maintain a positive attitude throughout the round, people like hiring persons with an upbeat attitude.
Do not be modest about your achievements and qualifications. Highlight them wherever necessary.
Any related training or vocational courses have to be stressed about just to assert your skills and your interest in the applied job.
Be positive in your comments about your last employer and highlight any help they rendered during your tenure at the previous workplace. Remember not to remark in a negative fashion about your previous employer, this does not send the right impression.
Never under estimate your abilities because you do not possess the required experience. Instead you can highlight any relevant education or training you have had that suits the job precisely.
Feel free while answering or during the conversation but make sure you stick to the usual formalities.
There should be questions and not just from your side. A little research about the company's history and background can help in this regard.
Do not address any unnecessary issues which would be irrelevant at that point of time.
Answering the Tell Me About Yourself Question at the HR Interview
Probably the most favorite question of many interviewers and most probably the question to be first asked in an interview is Tell me about yourself. This question triggers an interview and the answer to this question forms the basis of your next questions. So, it is important for an interviewee to be both precise and elaborate with his/her answer at the same time.
Let us see how this question needs to be answered.
Answering the Question:
This interviewis all about knowing a candidate's personality and attitude. Both these qualities most often than not come down to this one question. So, how does one phrase an answer to this question?
The first thing one has to do is give the interviewer his/her name in the answer formally. For instance, say "I am xxx" and never say "Myself xxx". A very commonly committed mistake by many interviewees as this would sound way too casual. Especially, if you are attending an interview for BPOs, never start in this fashion.
Next thing that a candidate should talk about is his/her qualifications and if a fresher about the grades.
Follow up the qualification with experience. Start with the oldest job first and gradually progress into the most recent job. Don't make this lengthy and just give a brief but accountable experience and work nature and duties performed.
Next, talk about the preferred experience, which would be the experience most relevant to the position applied. If there is no working experience as such, one can talk about the related experience. If there is no related experience either, be sure to acknowledge the fact but assure them that you are still genuinely interested. Freshers should be positive and should not worry about mistakes. Bear in mind that this section is of utmost importance.
Never include the topic of salary in your answer unless and until asked by the interviewer.
Do not throw in any unwanted and irrelevant issues into the mix and finish off the answer in ideally a minute's time.
Make sure when you add anything extra, it suits to the position applied as this adds to your value.