A career development professional or a career counsellor, like most times he is called, is someone who advises and guides us with respect to our work.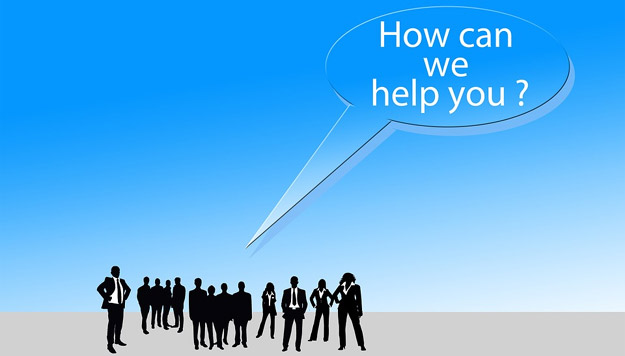 The advice can be pertinent to education, personality development or progress within an organization. The role of a career development professional in one's work life today is as prominent as the role of a family physician.
Need for a Career Development Professional
The working professionals of late 20th century and the early 21st century have begun to opt for dual/multiple careers. The nature of the duality can be either sequential or parallel.
The range of employment opportunities available for potential professionals is mammoth. Careers have become hybridized and so has education which highlights the need of a career development professional/counsellor which in itself is a career again.
Pre-Requisites of a Career Development professional
In today's race for employment and career modulations we need professionals to help shape our professional careers in a proficient manner. Thus a career counsellor needs to be well educated.
A degree in Human Resource Development or Psychology or Education is a must have to be a qualified career counsellor. Some organisations are also looking at an additional qualification with respect to career development like a Certificate, Diploma or even Degree sometimes.
Traits of a Career Development Professional
A career counsellor must enjoy people coming to him with their problems and be happy to discuss them, build up their information and find out feasible solutions that would help his clients.
You would make a great career counsellor if you can develop the following traits:
Buoyant about meeting people from various professions.
Respect their problems and situations.
Be patient while listening to your client's case.
Be very good with your oral, written and communication skills.
Be proficient with your planning and organizational skills.
Be able to present yourselves even in a group of 20.
Be able to motivate the spirit of your clients.
Be tactful about your objectives as this involves your client directly.
Responsibilities of a Career Development Professional
The purpose of career counselling is to deal with issues such as career options, career development, changing careers or any other kind of career related issues like stress, dissatisfaction etc..
Clients know what exactly they want out of their career counsellor and their career counselling sessions.
Career counsellors are known to work with clients of different age groups. They offer tips about career options and advice about further education to teenagers while they can also suggest changes to working adults who might want to switch organizations or sometimes even careers.
The responsibilities of a career counselor are:
Suggest appropriate education and training programs
Synchronise work with other responsibilities in life
Sketch a career path and help in the professional work shift
Ensure career satisfaction to his clients
Suggest potential employers to his clients or explore self-employment opportunities based on the client's interests and values
Building up resumes and preparing clients for interviews is also a part of a career counsellors job description now-a-days.
Impact of a Career Counselor:
A career counsellor can help a client recognize his/her unique inherent qualities that they can relate to making a career out of.
He with the help of various 'assessment tools' can assess your values, interests, lifestyle and aptitude based on which he would suggest the related work.
He would suggest the various educational requirements and technical skills required based on the client's potential to help the client facilitate with a proper career.
He works with clients with educational, cultural and physical barriers that can help them find the related work.
He would be able to enhance a person's career plans and if need be help the client face the hurdles in the path to his career achievements.
He would also recommend potential clients to suitable employers thus acting as a medium of exchange between the employer and the employee.
Career development professionals play a huge role in shaping our professional careers and they in a very proficient manner help us realize our career paths.