Envisioning a bright future for our planet requires a great deal of optimism. As the world plunges into an energy crisis, the only habitable planet we know of is being destroyed beyond repair by intelligent human beings. The only way our planet and its species can survive devastation on such a massive scale is if we all take individual responsibility to create a better world for ourselves and for the generations to come, by living consciously. Intelizon, a solar company based out of Hyderabad is giving us compelling reasons to believe that they hold the ultimate solution to India's and the World's energy crisis.
What is Intelizon?
Intelizon, a pioneering technology company that is focused on producing clean solar energy is taking the world's energy crisis very seriously. Kushant Uppal (PHD Outdoor Electronics, California), the founder of Intelizon, has conducted extensive research in the field of eco-friendly energy production. He believes that his research has led him to figure out a workable energy solution for the benefit of our planet and humanity. The company focuses on using solar energy to power the lives of people all across the globe.
India and Energy
Statistics show that the average growth rate of India in the past 10 years is 8%. As the growth rate increases, so does the demand for energy. However, while the energy demand has been growing by about 6.5% per annum, the energy produced per year continues to linger at just 6%. Due to this, India has been facing a severe shortage of electricity, making the lives of citizens very uncomfortable due to frequent power cuts.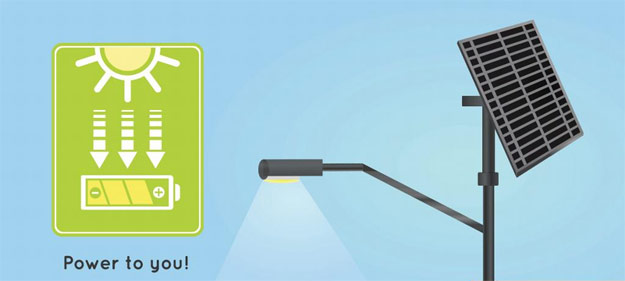 Majority of energy in India is produced by mining and burning fossil fuels such as coal, diesel, and petroleum products. This is causing numerous health problems for many due to the release of harmful toxins into the environment. Breathing in polluted air leads to a lifespan reduction. In addition, the cost of producing fuel creates a burden on tax paying citizens. Burning fossil fuels cause long-term damage to our planet's ozone layer and has a significant effect on our health and the health of our co-habitats. The increased usage of fossil fuels has led to a massive rise in pollution levels across the globe and in India as well. People across the country have been falling sick sue to respiratory and breathing problems.
Solution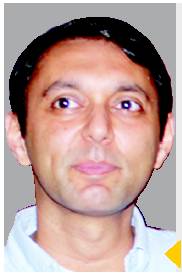 Mr. Kushant Uppal realized that there is a way to solve three problems with one solution. He believes that the usage of solar energy would lead to positive Economic, Environmental and Social impact.
As the power deficiency in our country increases, the search to find a natural yet economical source of energy has led to the realization that clean and natural energy is the way forward. Unlike many countries around the world that do not have too much access to sunlight, India has no such qualms. In fact, if a country such as Germany which does not receive much sunlight, manages to generate a huge amount of energy from solar energy and other renewable energy sources, India has no excuse.
India's energy deficit can be met if we play our cards right. In fact, there is rising demand for green energy investment in India. We are one of the top ranking countries in which green energy is an absolute necessity. Due to demands, there has been a rise in the number of renewable energy companies in India.
What Differentiates Intelizon?
Intelizon has been using world-class solar technology to light up the lives of millions at very affordable prices. Usually the cost of setting up a solar powered system is very expensive in comparison to other sources of efficient energy, even though the solar power that is generated henceforth is free. However, Intelizon's technology has redefined solar technology.
Wireless Outdoor Lighting
Intelizon's Solar street lights are wire-free. This revolutionary technology makes setting up lights cost-effective and quick due to the reduction in setup time, labor and maintenance costs.
LED Lights
Intelizon uses the world's most efficient LED lights, which use 90% less electricity and last longer than incandescent bulbs.
Efficient Battery
Intelizon uses high-capacity Lithium-ion Batteries which are Eco-friendly, energy efficient, quicker to charge and are maintenance-free.
Motion Sensors
The lights are fitted with motion sensors that brighten up when movement is detected. The rest of the time the lights are dimmer in order to save energy.
Auto-adjust
The brightness of the lights are auto-adjustable based on the amount of ambient light, to save energy.
Anti-theft
Intelizon lights are fitted with an anti-theft system which does not allow the batteries to be stolen. Even if the entire pole is stolen, you can shut off the light at any time and track it down.
Mobile Control
The lights are fitted with a GSM SIM card so that you can control the light with your IOS or Android mobile phone.
Optimized Panel and Lights
The panels and lights are separate and positioned perfectly in order to optimize the output.
Variety of Options
Intelizon has a range of lighting options to choose from based on your requirements.
Intelizon's Journey in Brief
The company has already created a buzz by lighting up remote villages in various parts of India and Africa. They have also received a Certificate of Appreciation from a village in Ratnagiri district (Maharashtra) because their lights have been running for 5 years straight with absolutely no maintenance.
Intelizon has sold over 75,000 solar lights in India and in the continent of Africa and was involved in highly-successful project in Africa called 'Light up a Village'. This philanthropic project powered houses in African villages for free.
Intelizon visualizes lighting up the world and freeing the globe from power cuts. Solar energy is conclusively effective. We as a society have the power to make our world a cleaner, greener, and happier place to live in.
With a lot of factories and companies shifting to solar energy and LED lights, the demand for efficient and clean renewable energy is increasing. With a lot of organizations looking to go green, Intelizon is a fitting solution. Intelizon has proven to be a highly-reliable partner by helping, FMCG's, Corporate, Retailers, Entrepreneurs, and Organizations with their CSR activities.