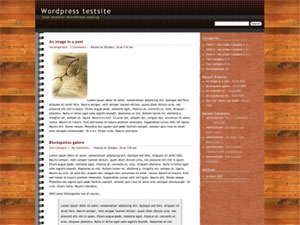 PPad is a 2 column widget enabled wordpress theme. The theme is designed as such so as to increase the readability of the content. The page background is a small image of wooden planks which is repeated in x and y axis. One could not figure out that it is a small image as it seamlessly merges together.
The background for the content part again consists of a small strip which gives a look of letter pad towards left and dark thick paper towards right. Green, black, white and grey are used as font colors.
Kindly let me know if you face any problems with the theme.
Download Details: