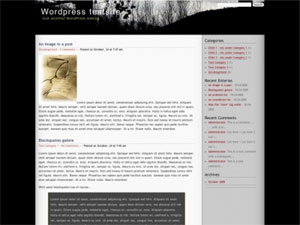 PDawn is a 2 column widget enabled wordpress Theme that is simple and usable. "Dawn" as the name suggests is just right for positive forward looking blogs. Search box is kept in top right to give additional room in sidebar. Other things goes like a regular wordpress theme. Font used in the theme is large enough for maximum readability. The sidebar could be easily changed if you have installed widgets. If not then you could download one from automattic.com/code/widgets.
The image at the top is taken from SXC website.
The demo for the theme is available here. Feel free to download PDawn here.