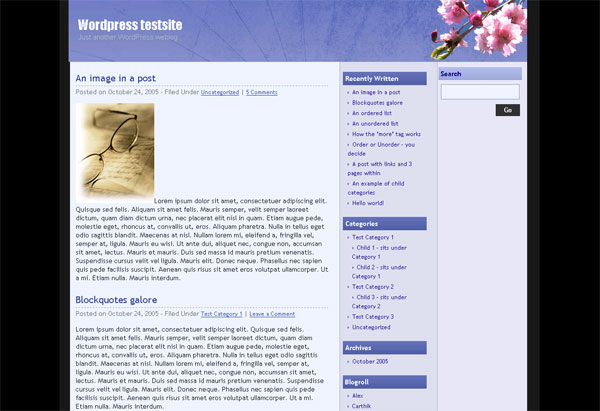 Here we are… Just launched our first theme with lots and lots of apprehension – How bloggers are going to take it? Well, excuse me if there are some mistakes here and there. I am always ready to correct any to all bugs if you find any.
About The Theme:
PBlue is a 3 column widget enabled wordpress theme suitable for any to all types of blogs. I have used big fonts for content to make it more readable. The Top banner is clean with a flower image towards right. Three columns use different but similar background colors.
2 prominent colors are used in this theme namely Blue and Black. Rightmost bar is left empty for ads or about text. Leave the search button on top as this is the most suitable position for it.
I would like to hear from you if you are using PBlue or your suggestion for my future themes. I would try to give full support for the problems you face — if any….. 