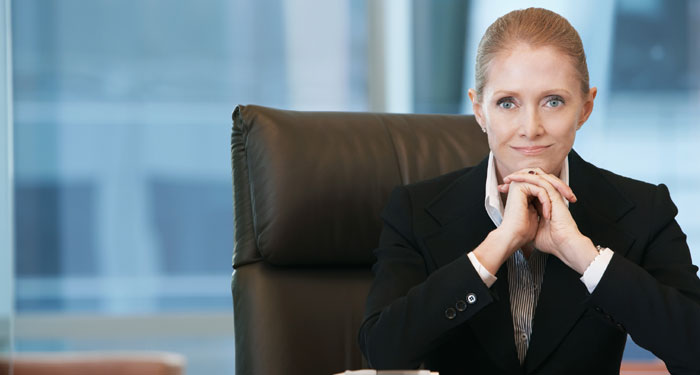 Women in business have excelled in their ventures and have successfully contributed well in the economic growth of the country. They have the acumen to invest, take risks, plan and make necessary financial allocations to make a success of their business venture. Respective governments of several countries have encouraged women to undertake these ventures and have provided them with financial and technical expertise. Women have taken up this challenge, irrespective of it being considered to be a male domain.
A woman entrepreneur has insight into business planning, marketing, investments and profits and has groomed herself well in taking independent decisions. Networking, business loans, government contracting, strategic partnerships etc have interested her and she has manipulated these to her advantage.
Business women have actively participated in business school activities, in non-profit organizations, business associations and have expressed their views on national and international business matters. Be it banking, consulting or media, they have had a foothold in these business ventures and will diversify further. Much support has been extended to her. Let us see where her foothold has been in business matters.
Women in Business – A Varied Experience
As a member of Women's Business Network (WBN) she has plenty of opportunities to learn and grow. She can also help others within the network community to grow and develop. Networking with other business women helps her to understand her business better
Certification programs are available for women owned businesses to ensure that a private, profit oriented company is definitely owned and controlled by a woman
In Canada also the number of self-employed women has gone up. Women have faced such challenges as access to capital, opportunities to sell in the capital markets etc. The Women Entrepreneurs of Canada, founded in 1992, is a federally incorporated, non-profit organization meant to serve the interest of women in business and focuses on issues concerning business women in Canada
Business workshops are conducted for business women. For instance the Indiana Stadium and Convention Building Authority (ISCBA) in partnership with the Indiana Construction Roundtable (ICR) has presented a series of Business Enhancement Workshops for Minority and Women businesses to facilitate progress in businesses
The Gujarat Gender revolution has successfully proved that women can be successful business women in India's dairy cooperative societies, which are normally run by men. The Self-Employed Women's Association (SEWA), Ahmedabad, Gujarat, India has developed all-women dairy cooperatives in Banaskantha district.
Women are being given positions of authority in business establishments providing them with major opportunities to undertake major decisions, which otherwise would be the prerogative of men
Networking among business women brings them closer to each other so that they can share their experiences and knowledge with each other
The Businesswomen's Association is a prominent business association in South Africa, which voices the aspirations and goals of women entrepreneurs of that country. Through strategic partnerships, business schools and international business associations, it provides opportunities for business women to excel in their area of work
Women in Business – Some Success Stories
Diane Trouchet of Osborne Park, as a small business operator, began her career importing French children's fashion, then moved onto ladies fashion and sun visors and fashion and hats, mostly outdoor wear. Her business venture took off well from sales in every state of Australia, expanding to places in New Zealand, Dubai and Singapore markets
Mary Kiddis, an Australian entrepreneur, took her hair-removal wax, Eu-Can-Wax out of her kitchen into commercial production
Sharni Howe is a successful Australian architect who worked for several architectural firms. She is busy in expanding her global network activities in architectural research and teaching in the United States
Elizabeth Arden as an American cosmetic business executive pioneered many marketing and advertising techniques
Maggie Lena Walker was the first woman bank president in the U.S.
Evidently, women are no less than men in doing business. They have the required skills, initiative and talent to undertake risky businesses, invest in them and make profits. Networking among them provides a platform to share views. Women cannot be side-tracked as business women by men. They have an equal role to play in business ventures and can be pioneers in any field they decide to undertake.