It's finally happened: you have your new business idea. Whether after a long thought process or owing to a sudden epiphany, it's here. You're overwhelmed with excitement but there's one problem – you don't know where to start.
Take a few deep breaths and accept that you have a long road ahead to lead your startup to success. In this post, we'll be going over essential steps for bringing your idea to life.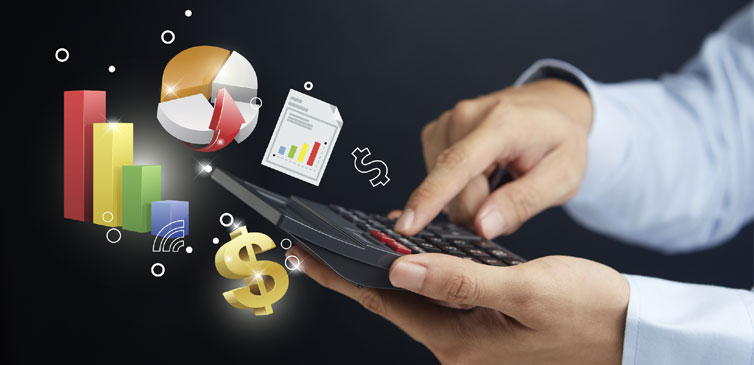 Market Research
How much do you know about the market you're about to enter? Are there companies with similar ideas, or are you a trailblazer? Who are your potential customers and how are you planning to make them aware of your product?
Let's consider how you can address these questions.
Target the Problem
How is your solution going to help people? That's the key question you need to have an answer to. It's likely there are other companies dealing with the problem you're trying to solve. This is why you need to learn as much as you can about the issue to make your idea stand out from the rest. And remember, you can always adjust either the problem you focus on or your solution to it.
Do the research you need to identify gaps in your prospective market. It's best if you personally come across the problem your idea can solve. For example, Airbnb was founded by two people struggling to pay their rent. At the time, there was a need for rooms in the area they lived in, so they decided to rent out airbeds on their living room floor. The rest is history. Now, the market value of their startup is estimated at over $30 billion.
Know Your Audience
The most basic step while building a startup is defining your target market. Four important aspects that characterize consumers include age, gender, location, and socioeconomic status. After defining your target market, you need to figure out how you can serve it. Here are some guidelines for bringing your product to market:
Determine what businesses and consumers your solution will help. Rank them from most affected by the problem to least and work from there.
Next, narrow down your target industry. If your industry is video games, this means that your target consumers are mostly 16- to 35-year-old males.
Conduct an online survey or talk to people on the street. Determine what questions need to be answered and get feedback straight from your audience.
Find the right approach. If you aren't a representative of your target audience, you'll have to become one. You need to know what they think, talk about, and do in their free time.
Now that you have a profile of your future customers, you need to determine how to make them notice you. This brings us to the next step: marketing.
Plan a Marketing Strategy
Before you start offering your product to potential clients, you need to brand it. Branding includes coming up with a name and logo that speak the essence of your product. Make your name and logo memorable and intriguing to attract people's attention. This may seem not as important as building a client base or finding investors, but don't underestimate this step. Once you give your product personality, you'll treat it more carefully.
The next step is to get out there! The best way to let the world know about your business these days is with an online presence. You need to get a tight grip on Facebook, Twitter, and Instagram pages, for starters. Be active, be bold, and don't be afraid of being a bit aggressive. Do you want to get noticed? Offer coupons with discounts, free samples, and create contests for giveaways. People love freebies, and if it's any good they'll let their friends know about your product.
Try to be as unique as possible with keywords when creating posts on web pages. This SEO trick will get you more attention and improve your rank on Google search.
You'll also need a well-structured and informative website. It's great if you possess the necessary technical skills. If you don't, you should find someone who does. We'll discuss this step more thoroughly a little later.
Build a Minimum Viable Product (MVP)
Why an MVP? An MVP is the best way to engage with your first customers and get valuable feedback. With an MVP, you'll need very few resources to focus on the basic features of your product.
Creating an MVP will help you convey the following:
Your product's value for consumers.
What features distinguish your product from the competition.
As a result, your MVP should generate enough feedback for you to move forward.
If you're still not convinced, consider these key advantages of building an MVP:
You'll be able to actually hold your product.
You'll only need to invest minimum time and money to do that.
You'll be able to reflect on the completed work and upgrade your product.
You'll have a number of clients by the launch of your final product version.
You might get noticed by investors.
Zappos is a great example of a successful MVP. Zappos is an online clothing and shoes retailer acquired by Amazon for over $1 billion. Its owner had an idea to sell footwear online. He set up a website and filled it with pictures he took of neighborhood stores' inventories. If someone made a purchase through his site, he sent them the item. That's it, easy and effective.
Assemble a Team
If you feel that you can't build an entire startup on your own, then you're going to need a strong team. First, think about the skills you lack and then determine who you need in your team. Are you familiar with the technical side of the online business? Are you a good enough visionary to develop a successful product? Can you take care of your finances? Consider these basic roles for any company:
Chief Executive Officer (CEO) – The captain of the ship, every decision, and action regarding the company is taken by the CEO.
Chief Technical Officer (CTO) – Everything concerning technology goes through the CTO. A CTO is the architect of your startup who takes your ideas and makes them happen.
Chief Financial Officer (CFO) – You'll need a CFO to handle all things financial. A CFO works out a financial strategy for your company as well as monetization initiatives. If your project has investors, a CFO will keep them informed about your company's performance.
Chief Product Officer (CPO) – Your visionary, the CPO knows what the market needs and can foresee future trends. A CPO knows how to properly present your product and make it desirable.
Of course, finding and hiring some of these people might be challenging. You already have a lot on your plate! If your budget is tight, don't worry – there are many ways to find competent employees.
Consider hiring contractors, part-time employees, or students. There's less commitment this way, and if you're happy with their work you can promote them to full-time.
Another option is to look into freelancing. There are numerous websites crawling with eager professionals from all over the world. You can see their ratings and previous projects to know whether a candidate is a right fit for your company. Some of the most popular platforms include Upwork, Freelancer, and Guru.
And remember the most important thing: be passionate about your startup. Don't let anything or anyone distract you. As long as you believe in the success of your product, the people you surround yourself with will believe in it as well.